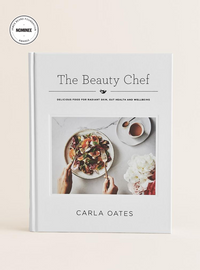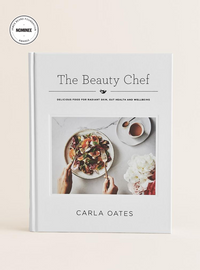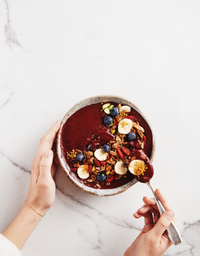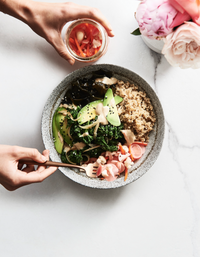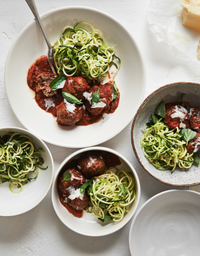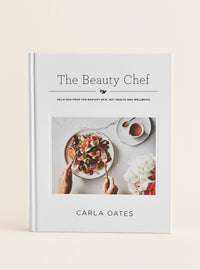 THE BEAUTY CHEF


COOKBOOK

delicious food for radiant skin

The Beauty Chef founder and CEO Carla Oates believes that glowing skin is an inside-out process; that beauty begins in the belly®—and therefore in your kitchen.

In this comprehensive cookbook, Carla provides more than 150 of her favourite delicious, gut-loving gluten and dairy-free recipes: food that she cooks to nourish her family and friends. With simple family meals, healthy spins on traditional dishes, time-honoured ferments, smoothies, snacks and special-occasion treats that pack a powerful nutritional punch, this is a book that makes eating well easy and enjoyable.

You'll also find Carla's practical guide to holistic health and wellbeing, plus her tips on how to prepare food for optimal nutrition and effective digestion.

Keep this comprehensive cookbook handy in your kitchen and refer to it frequently for all your breakfast, lunch, dinner, snack, savoury and sweet solutions. For a beautiful start to your week, find a sunny spot to sit and savour the stunning photography. Then plan your meals for the week ahead, write a shopping list and start cooking your way to a clearer complexion.

Stock your freezer with some of the delicious desserts for those days when temptation strikes and fill your pantry with jars of lacto-fermented goodness to keep your belly happy. Use the simple fermented drink recipes including kefir, kombucha, kvass, coolers and teas for energy and hydration, to satisfy hunger, ease digestion and wind down. In a nutshell, it's a beautiful guide to eating well and creating a radiant complexion at the same time.